---
Face To Face was formed in 1991 by the Lytham St Annes Council of Churches to assist young people who found themselves homeless, or living within inappropriate conditions.
The work began with volunteers meeting young people to give them food and clothing. As they listened to their stories, they realised the need for a premises to meet with them, for assistance in finding properties, raising bonds and sustaining tenancies. In responding to those identified needs the work of Face To Face merged with YMCA Housing and has grown to what it is today, now working with all ages over 16.
YMCA Face To Face is based at YMCA St Annes on St. Albans Road and offers a Donation Based Counselling Service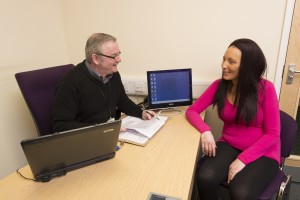 We are located at YMCA St Annes, St Albans Rd, St Annes, FY8 1XD. You can contact us for advice on 01253 720270, or additionally, you can complete our contact form
Please note: not all services are available at all times but our team will gladly advise when they are available.
---