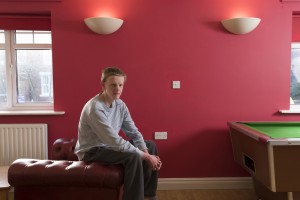 YMCA Supported Housing in Fylde & Wyre aims to provide homes in a stable, supportive environment with a range of services to match each person's needs.
If you are a homeless young person, or at risk of homelessness we can provide you with a range of supported accommodation.
Our YMCA Housing Service Delivery Model clearly indicates what you can expect from our Supported Housing services once referred to us.  The model is based on full involvement and collaboration ensuring you have the opportunity to influence service design and delivery to meet your personal needs.  It is a holistic and personalised approach to supporting you.
YMCA Supported Housing Sites
For further information on our individual supported accommodation sites please visit:
YMCA Foyer – Fleetwood
YMCA Harbour House – Lytham
YMCA Move-On Accommodation
Examples of what we offer:
Safe, secure, affordable accommodation
A person centred approach putting you in control of your support plan
Support to access training and education
Support to find employment
Free access to other YMCA services at health and leisure facilities, where you would have access to a full gold membership, youth clubs, youth engagement and empowerment and outdoor education
Cooking sessions and healthy eating
Budgeting sessions on how to make your money go further
IT sessions in our state of the art suite
Move-On Training to develop your independent living skills
YMCA Supported Housing Selection Criteria
Is Supported Accommodation right for you.  It may be, if you:
Are single, and between the ages of 16 to 24
Have identified support needs and be willing to access support
Are willing to abide by the House Rules of the scheme
Want to attend regular support meetings
Are able to meet the accommodation costs
We may have to say no if: :
You have a significant history of violent, abusive or racist behaviour and are assessed as high risk within these areas.
You need assistance with bathing or other assistance defined as 'care' without an agreed external care package.
You need staff involvement in the administration of medication without an agreed external care package
You have restrictions for being around children or young vulnerable people.
Applicants who apply to the scheme are invited to attend an assessment, which is undertaken in collaboration with the applicant and other relevant agencies. At this point, a decision will be made about the suitability of our services to you.
Should an individual have specific needs, we will work in partnership with specialist agencies who are able to offer further support.
---
"On moving out I was offered all the support I needed to help me during my move on"
To find out more information about our Supported Housing and Accommodation, or to discuss your application routes in Fylde & Wyre, you can contact the Foyer on 01253 775400, or Harbour House on 01253 794433
---