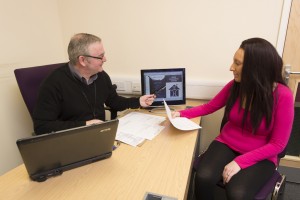 If you are looking for rented accommodation, YMCA Housing can assist you in exploring your options and finding somewhere to live in the Fylde borough.
Working in partnership with Fylde Council, YMCA Housing offers you a Bond Guarantee Scheme. The Bond Guarantee is a certificate which replaces the cash bond normally required by a private landlord before he/she will grant you a tenancy. It is designed to help people who are unable to raise money for a bond.
Application is by the way of interview at our call-in sessions at the YMCA Face to Face Offices on St Albans Road, St Annes or by appointment at other times.
Bond Guarantee Eligibility Criteria
To be eligible for the Bond Guarantee Scheme, you need to demonstrate a local connection to the Fylde Borough through either of the following means:
You have lived within the borough of Fylde for 6 out of the last 12 months
You have lived within the borough of Fylde for 3 out of the last 5 years
You have a first generation relative who lives within the borough of Fylde  e.g. mother or father
You are permanently employed within the borough of Fylde
Additional Services as part of the Bond Guarantee Scheme
We have an excellent record of providing help to people in difficult housing situations. As part our Bond Guarantee service our staff are trained to help you when you need it most and can also offer you:
Access other local support services
Help to find a home within the Fylde borough
Assistance to complete forms to apply for housing benefit
Assistance in handling any difficult situations with your landlord
---
Call-in sessions are Monday to Friday at YMCA Face To Face on St. Alban's Road, St. Annes from 9:30am until 12 noon. To arrange an appointment outside of these times please contact us on 01253 720270 or complete the enquiry form below.