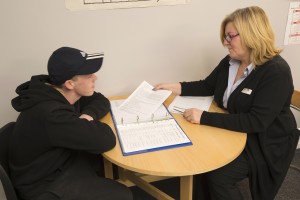 The term "homelessness" covers a wide range of circumstances from sleeping on the streets, families living in bed and breakfast accommodation, to people being without a permanent home of their own.
The vast majority of people in housing need are actually families or single people who are not essentially on the street, but living with relatives, friends or in temporary accommodation.
Our YMCA Housing team have been closely involved in the development and implementation of local homelessness strategies. With many years experience of working with young people in housing need, YMCA Housing has been able to bring our expertise into the planning process, in addition to providing frontline services that can help bring these strategies to life.
In addition to our YMCA Housing team, young people who have been living w
ith us have also been involved in this process. Meaningful involvement of young people in decisions that affect their lives is a core component of our approach.
---
If you would like to know more about our Homelessness Awareness Service, please contact our team at the YMCA Face to Face Offices on 01253 720270. Alternatively, please complete our enquiry form below.